This car seat booster pad is a product used to improve seat comfort and support. It can reduce the fatigue and stress caused by long-time driving, and make you are driving more comfortable and enjoyable. The cushion is made of high-quality memory foam and breathable mesh material, suitable for most car seats.
Features
Good ventilation: Sitting or driving for a long time will not feel hot and humid, making you relaxed and comfortable.
Non-slip Bottom: It can ensure that the cushion will not slide or move while driving. This allows you to concentrate on driving without worrying about the pillow moving or shifting.
Easy to clean: If the cushion gets dirty, just unzip it, remove the cover, and throw it in the washing machine.
Memory Foam Material: The seat cushion is made of high-quality materials, including soft leather and comfortable memory foam for optimal support and comfort.
Size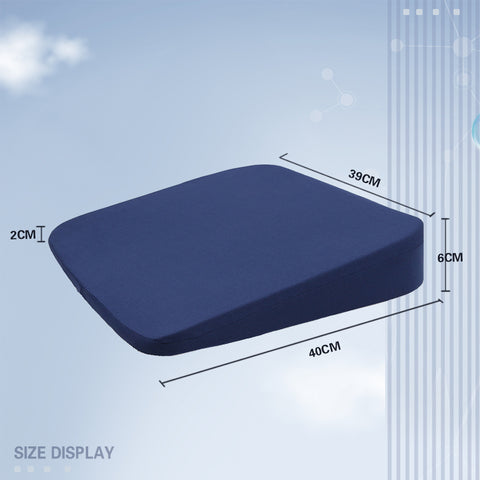 Kind Tips
Thank you for choosing our car seat cushion, we hope our products can help you enjoy the most comfortable and pleasant experience in driving. If you have any questions or concerns, please do not hesitate to contact our customer service team, we will be more than happy to assist you.